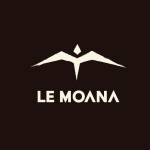 Le Moana's Shel We is being presented in Aotearoa as part of PANNZ's touring programme, Tour-Makers.
Creator: Tupua Tigafua
Designers: Lisa Maule and Spencer Earwaker
Featuring: Sean Macdonald, Tupua Tigafua, Chris Ofanoa, Kosta Bogoievski, Andy Faiaogo, Carl Tolentino
Producer: Le Moana
Image credit (hero): Image Credit – Pati Solomona Tyrell
Image credit (production photos): Celia Walmsley - Stagebox Photography
Inspired by American writer Shel Silverstein, Shel We? is an enchanting, playfully intriguing, and visually stunning dance show that can be enjoyed by the whole family and appeals to different generations from all walks of life. Created by Tupua Tigafua a highly accomplished dancer and one of the most ingenious storytellers of his generation.
Shel Silverstein a critically acclaimed writer of children's books such as Where the Sidewalk Ends, Falling Up and notably The Giving Tree. He also wrote iconic ballads such as Sylvia's Mother for Doctor Hook and A Boy Named Sue for Johnny Cash.
Shel's off beat style and brilliant use of metaphorical imagery in his poetry and illustrations is what inspires Tupua's choreography - ultimately, delivering a tribute to his parents, his family and the environment that has inspired him over the years.
"Humorous, wonderous, playful, polished, sharp, well timed, joyful, thoughtful, simple yet intricately layered." - Theatreview