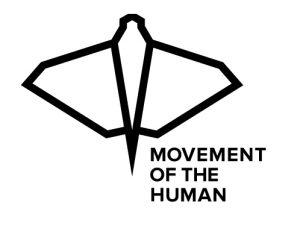 Past tour: Meremere was presented in Wanaka and Bannockburn by Festival of Colour, Invercargill by Dunedin Arts Festival, and New Plymouth, Tauranga, Hamilton and Whangārei by Tour-Makers in April/May 2021. For more information about Meremere please visit the Movement of the Human website.
Creator and Performer - Rodney Bell
Director - Malia Johnston
Music composition - Eden Mulholland
Music performance - Jol Mulholland
image credit hero: Tom Hoyle and Ian Hammond
image credit production photos: Vanessa Rushton Photography
Meremere is a unique autobiographical work from the critically acclaimed performer Rodney Bell | Ngāti Maniapoto and a courageous response to an incredible series of life events; an inspirational performance with live music from the equally exceptional artist, Jol Mulholland.
A critically acclaimed dancer and performer, Rodney is renowned for his physically integrated performance. In 2007, Rodney joined AXIS Dance Company (USA) as principal dancer for five years.  Before his return home, Rodney experienced a period of homelessness on the streets of San Francisco: a life changing experience that inspired the creation of Meremere.
Meremere is an extraordinary work of art created in collaboration with Movement Of The Human where design, AV and lighting play as significant a role as story-telling, music and dance.  This show has won multiple awards including the Design, Direction, Performance and Sound categories at the 2018 Theatre Awards.
"This autobiographical, multi-disciplinary and life-affirming survival story drew the cheering opening night audience to its feet." – The Dominion Post
"Meremere is a complex work of art where design, AV and lighting play as significant a role as story-telling, music and dance." NZ Herald, October 2019
"Profound and Wonderfully Crafted" - Theatreview